WHAT IS AN AU PAIR?

The term Au-pair means "mothers helper" and is an international cultural exchange program. It is the most economical way to develop your language skills and cultural knowledge while helping the mother with the housework and baby-sitting for a family in England.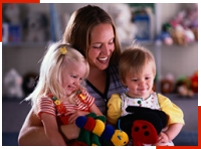 WHO IS ELIGIBLE TO BE AN AU PAIR?

Single females between the ages of 18-27 who are high school graduates and have intermediate English can benefit from this opportunity. Together with this, having characteristics such as being adept at housework, liking children and being a non-smoker will make it easier finding a family.

IMPORTANT NOTE

*When the family accepts your application they will send you a letter of invitation. This letter will contain information about the family and your working conditions.
*You will apply for a visa after the letter of acceptance and your other documents are ready.
*Most English families prefer au pair's who are non-smokers. For this reason, being a non-smoker is an advantage. However, if you state that you are a non-smoker and later it is found out that you do actually smoke, the family has the right to break the agreement. Therefore, candidates are advised to reveal this in the application.
*You have the right to change families three times in England, as long as you have a valid reason.
*When applying, you may state your requests such as the region you would like to go, the number and ages of the children you would like to look after. However, don't forget that the more flexible you are the easier it will be to find a family.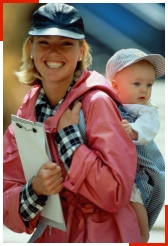 GENERAL CONDITIONS

*Au pair is for a maximum of 2 years.
*The au pair agrees to a contract stating their responsibilities of both sides before leaving their country.
*An au pair works 25 hours a week.
*The family provides a room for the au pair and all meals are eaten with the family. The family also pays the au pair for their services (a minimum of 55 pounds a week).
*The au pair must be given enough time off to be able to fulfil religious obligations and go to school.
*Either party with two weeks prior notice may terminate the agreement.


DOCUMENTS REQUIRED FOR APPLICATION

1 - 6 recently taken photos and a photo taken with children
2 - 3 references written in English (these cannot be from family or relatives). The referees must state their occupation, address and telephone number.
3 - A recent medical certificate.
4 - A letter written in your own words in English to the family

PAYMENT

The agency fee for an au pair is 300 pounds sterling of which 150 pounds is to be paid upon application and the remaining amount before the visa application after the necessary documents are provided.

We will provide assistance in readying the necessary documents needed for a well-planned visa application.

For more detailed information please contact us.